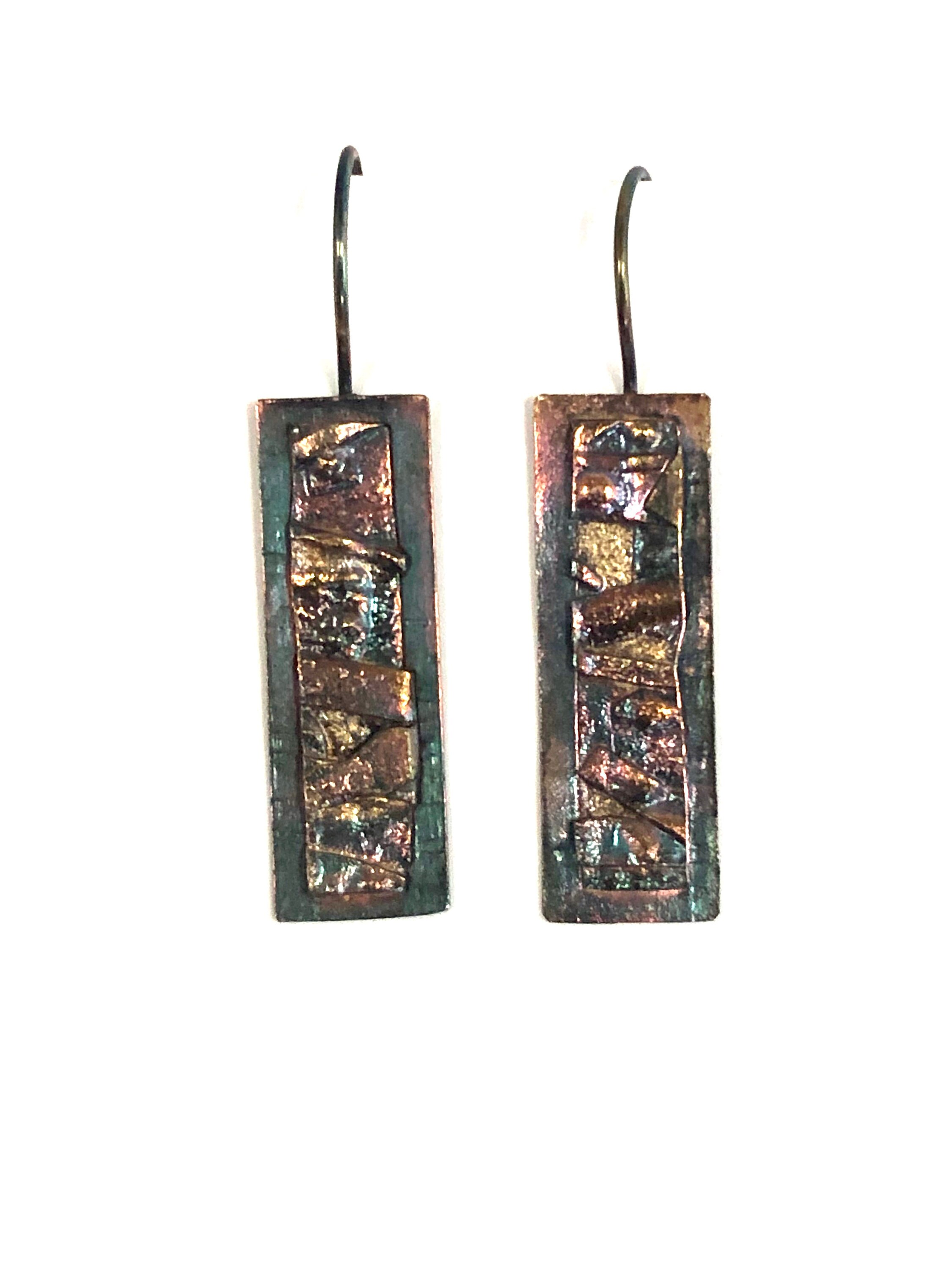 Gosiba mixed with a small amount of baking soda produced some lovely colors.  Gosiba is available from Allcraftusa.com and some others.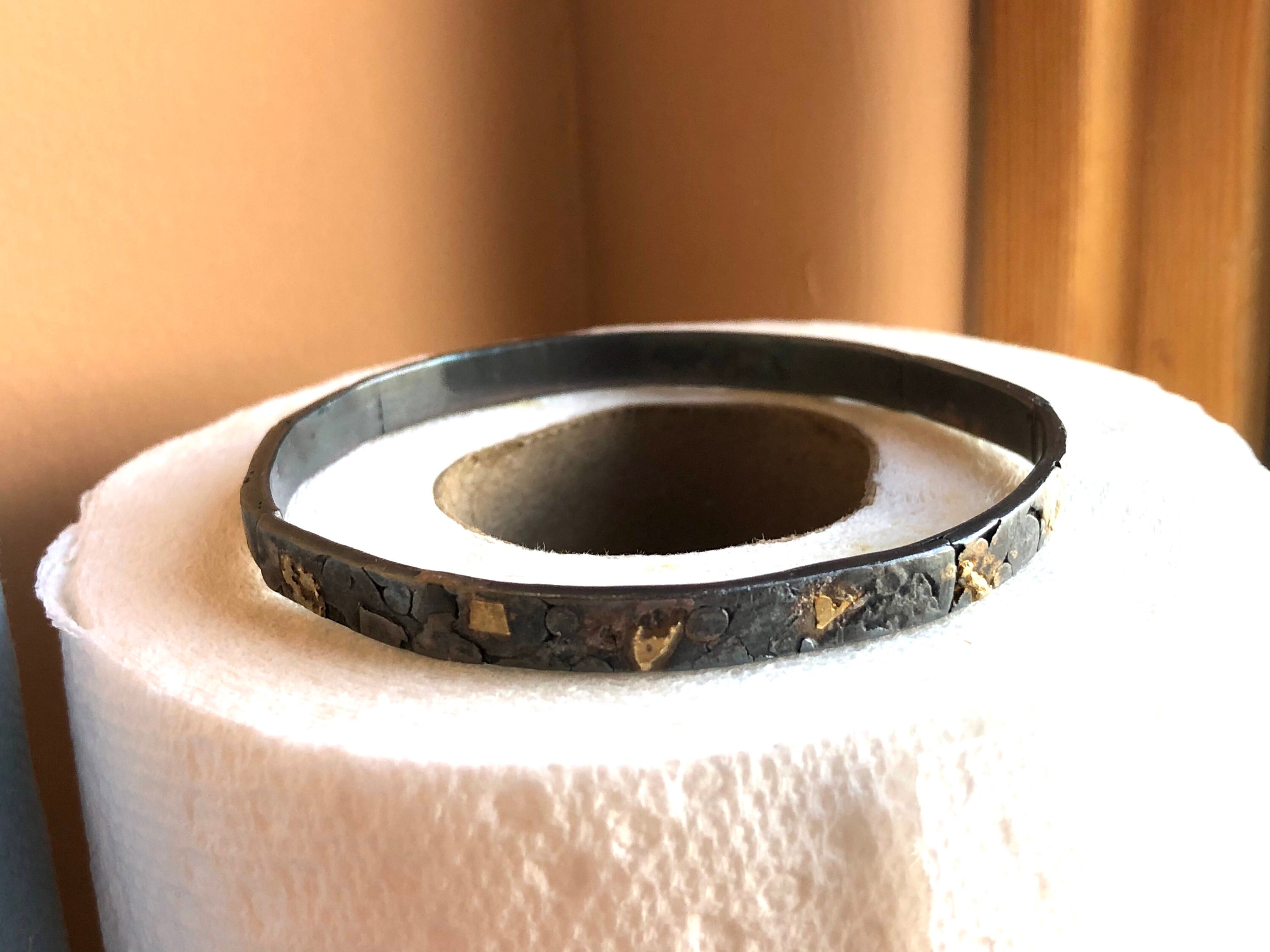 Gosiba without any additional baking soda gave a nice dark gun metal without coloring the gold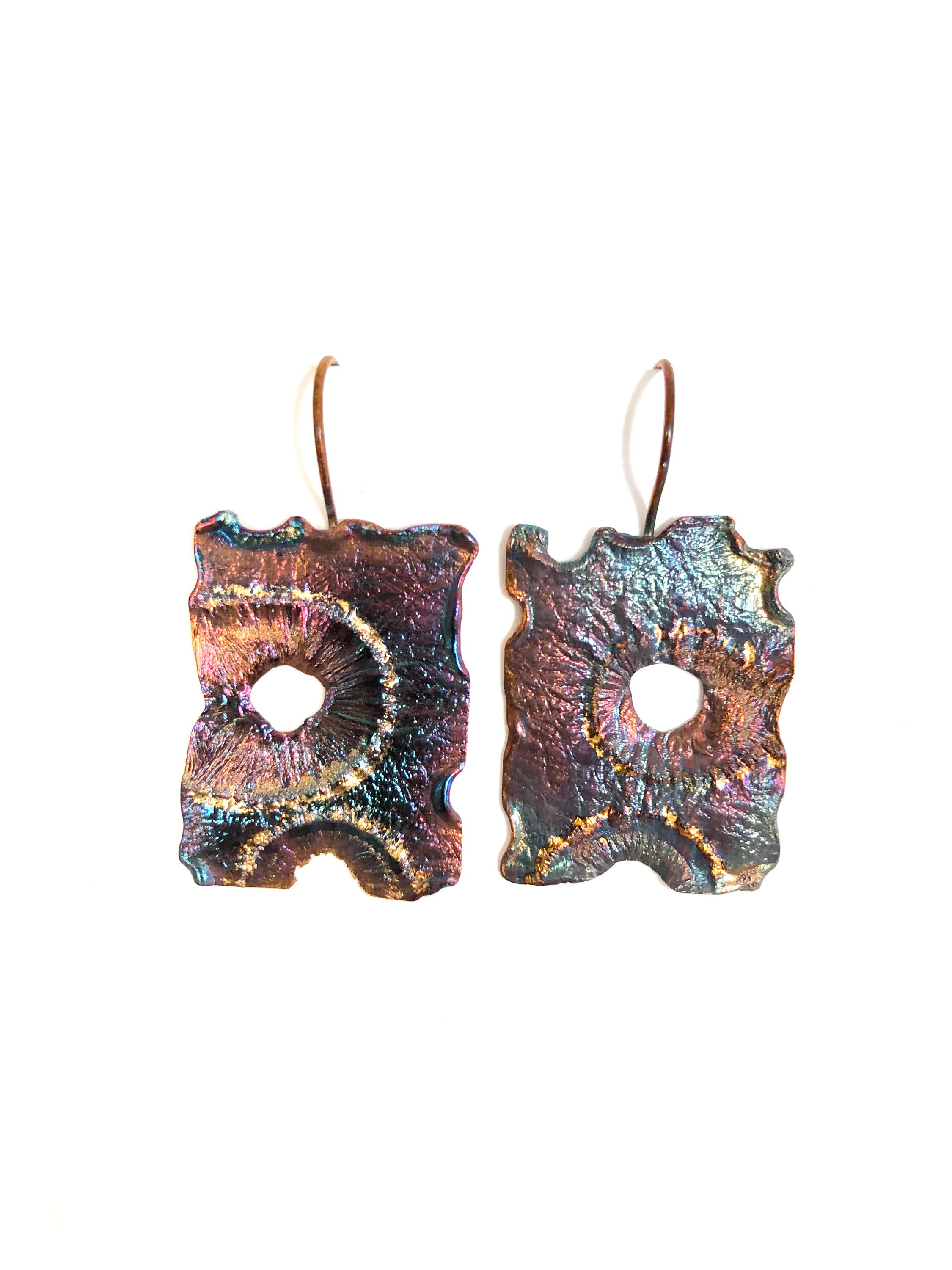 Liver of sulfur (LOS) XL gel mixed with room temperature filtered water Produces some beautiful colors.  This takes a bit of time to develop however.  Some people recommend mixing the gel with hot coffee, but I have not had good luck with this.  I prefer room temperature filtered water (Brita) and time.  LOS also does not color gold.  XL gel is available from Riogrande.com and some others.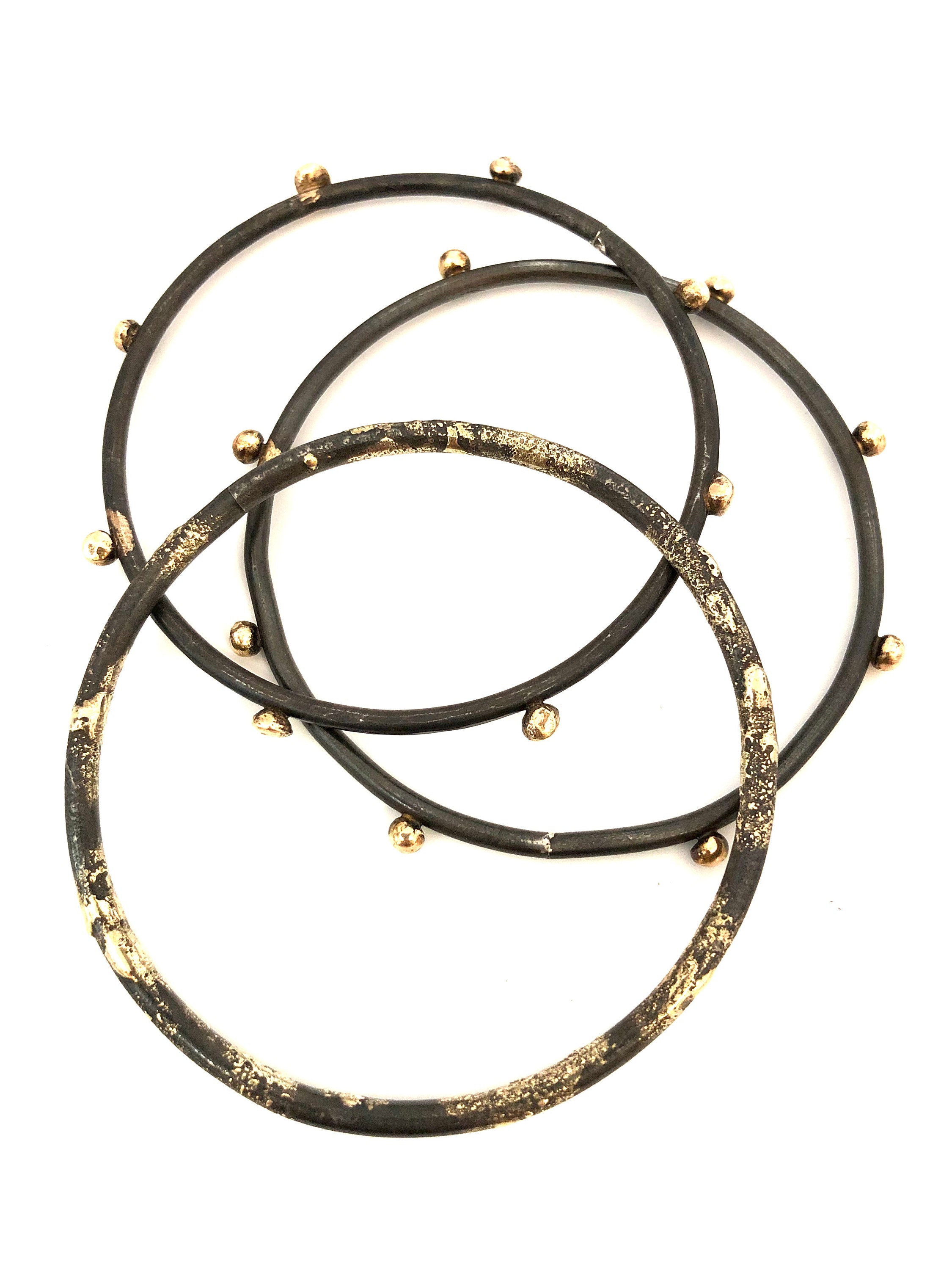 PC-9 patina to blacken steel with gold, it has a minimal effect on the gold.  PC-9 is available from SculptNouveau.com and some others.
Black max, (sorry no photos since I no longer use it) will produce a deep black on silver but it will color gold and takes effort to be removed, that is why I don't use it.  Available from Riogrande.com and some others.